Posted November 06, 2014 by Nathanael Ferguson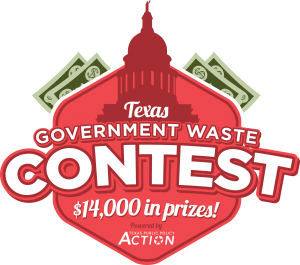 The federal government gets plenty of well-deserved flack for its wasteful spending habits. Some of the crazy projects the federal government spends your tax dollars on would make a drunken sailor blush. Try this on for size: The United States Centers For Disease Control gave $181,406 of your hard earned dollars to The University of Kentucky to study the impact of cocaine on the sex drive of Japanese quail.
Wait, what? That can't be real.
Oh but it is. It's all too real and you can read all about it at the linked article here.
Federal spending priorities have become a sad joke and we Texans aren't shy in joining in the laughter. But here's the thing we don't usually acknowledge; we've got spending problems of our own. This shouldn't come as a big shock. We're a big state with lots of layers of government, too many taxing authorities, and too many special interests to count. It's not just state government in on the overspending action; it's counties, cities, school districts, community colleges, MUD districts, hospital districts…..the list goes on. There are too many possible sources of wasteful spending ...
Read More