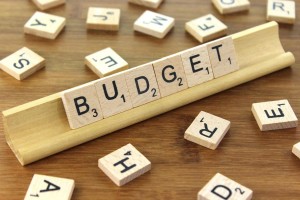 Every two years the Texas Legislature convenes with one constitutional requirement: write and pass the balanced biennial budget. This is nothing short of a monumental task, especially this session where we are faced with less tax revenue than anticipated due to slower economic growth.
As the 85th Legislative Session grinds on, the Texas House and Senate are producing vastly different budgets. Last week the Senate budget was unanimously passed out of their chamber. This week it is the House chamber's turn to address the budget.
At Texas Action we have decided to remain neutral on the House budget on as it currently stands on second reading. However, we will be supporting and opposing specific amendments that substantially make the document better…or worse. When the budget comes up for a final vote after amendments we may take a position in support or opposition depending upon how it is amended.
That said, we expect and believe Texas deserves a budget based on the principled priorities our organization works diligently to uphold.
The budget that is ultimately adopted should follow a few simple guiding principles:
The budget should be free of spending gimmicks. When legislators punt obligations down the road while claiming to have passed a balanced budget, they are misleading their fellow Texans.
The budget should not bust the constitutionally mandated spending cap. The cap exists for a reason, and spending more than the cap allows is financially irresponsible.
Finally, we expect that the Economic Stabilization Fund, commonly called the "Rainy Day Fund", not be tapped without first making deep cuts to state spending. While it is true that the Rainy Day Fund exists in part to help Texas get by in tight budgetary times, why should the legislature tap that fund unless the budget has first been scaled back by zeroing out programs that are not essential to governing? There are core governmental functions, like infrastructure, security, and education spending which should be prioritized in the budget. We must fund the necessary functions of government and avoid the temptation to raid the Rainy Day Fund to fund our wants. By getting back to the core functions of government, the state could save our tax dollars and possibly even avoid the need to take money out of our Texas savings account.
At the time of this post, neither chamber's budget fully lines up with these principles. These budgets are massive documents spending hundreds of billions of dollars. It is essential that we get it right in the tough times when we have less revenue to work with. We urge legislators to carefully consider ways to harmonize the House and Senate approaches to the budget in a way that protects taxpayers, maintains the integrity of the Rainy Day Fund, and can be certified without resorting to gimmicks that will only cause problems in the future.
Posted April 03, 2017 by Megan Reed