Posted February 10, 2021 by Phillip Sharp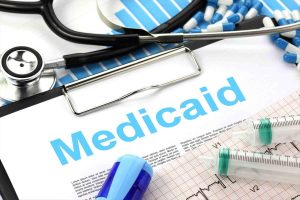 In recent years, a proposed solution to "fix" healthcare has been to expand Medicaid. Would expanding Medicaid truly fix the problems associated with America's healthcare industry? Would it truly expand access to healthcare services for uninsured or underinsured? Or should Texas just say no to expanding Medicaid?
Texas has taken a serious stance against Medicaid expansion since Gov. Rick Perry decided not to expand Medicaid with Obamacare/the Affordable Care Act (ACA) in 2012. Governor Perry took this stance to avoid what many see as a failed system that would take away healthcare choice. According to some, this has led Texas to, "the biggest coverage gap in the country, with an estimated 761,000 resident's ineligible for Medicaid and also ineligible for premium subsidies to offset the cost of private coverage in the exchange." For a state of 28.70 million, 761,000 residents represents just 2.65% of the population that resides in this coverage gap.
What are the financial consequences of this gap and how is Texas currently resolving the issue?
In Texas, "adults without minor children are ineligible for Medicaid regardless of how low their income is." (Norris, ...
Read More