Posted February 03, 2021 by Garrett Yarbrough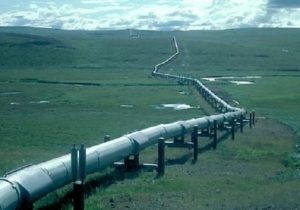 On January 20 we inaugurated Joe Biden as the new president of the United States. On that day, the newly minted president signed an executive order revoking the permit for the Keystone Pipeline. The Keystone Pipeline is roughly a 1,700-mile-long pipeline (the Texas portion is around 400 miles long) in a country covered with 150,000 miles of such pipelines. Given that the pipeline stretches from Alberta, Canada to the Gulf Coast with 400 miles on Texas soil, the unilateral decision to cancel the pipeline will have significant economic effects here in the Lone Star State.
The Keystone Pipeline was estimated to support around 11,000 jobs (Mostly in temporary construction) during 2021 alone, while supporting over 42,000 US jobs overall. Many of these jobs would be in Texas and generate $1.6 billion in gross wages. According to an estimate by the Perryman Group, it would contribute almost 2 billion to the Texas economy and generate around $1 billion in property tax revenue in Texas during its operational life. Additionally, the pipeline would introduce competition to Mexican and Venezuelan oil producers who typically supply Texas refineries, which ...
Read More